Building Tāmaki Makaurau Auckland's brand as a place to visit, live, work, study and do business starts with understanding what makes Auckland unique.
Extensive research undertaken in collaboration with Auckland's residents identified what differentiates our region from the rest of New Zealand, and the rest of the world.  
Find out more below about Auckland's Place DNATM, our essence and our brand themes.
AUCKLAND'S PLACE DNATM
Place DNATM , or place identity, is the combination of defining attributes and traits that make a place what it is. Our Place DNA™ represents how people of Auckland view their region.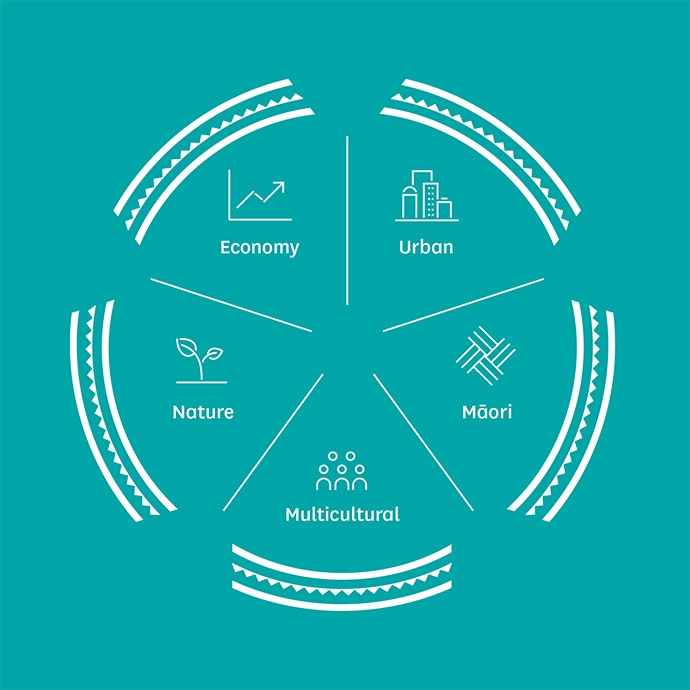 Āhuatanga 
Attributes 
As New Zealand's largest city, Auckland's identity is inextricably linked with our urban identity, particularly for our domestic audience. But there's more to our region than this. Auckland's blend of our economy, Māori identity, cultural diversity, nature and urban-ness is what makes our region unique in New Zealand and the world.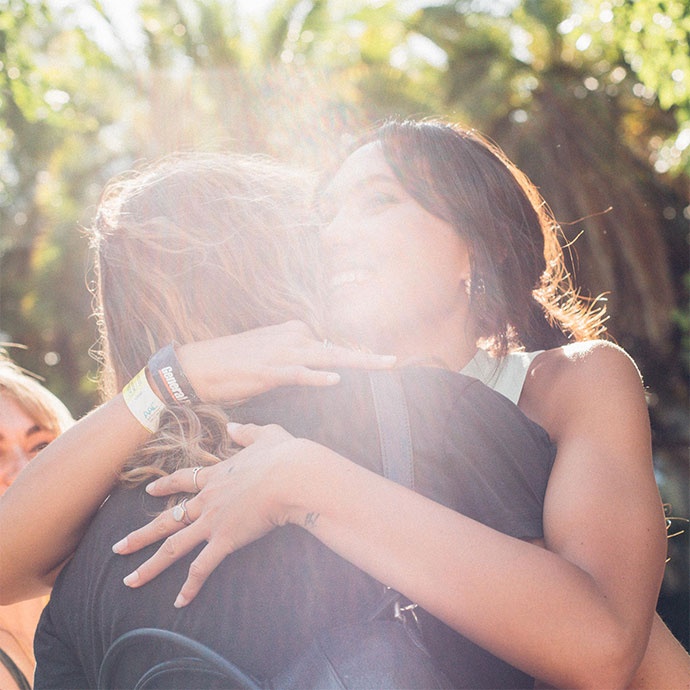 Ahau tuakiri 
Personality traits 
Collectively, Aucklanders are defined by our youthful energy and open-minded attitudes. We're easy-going and relaxed, and - despite our region's size - Auckland still feels intimate and connected. 
See how our attributes and personality traits combine to create our Place DNATM statement.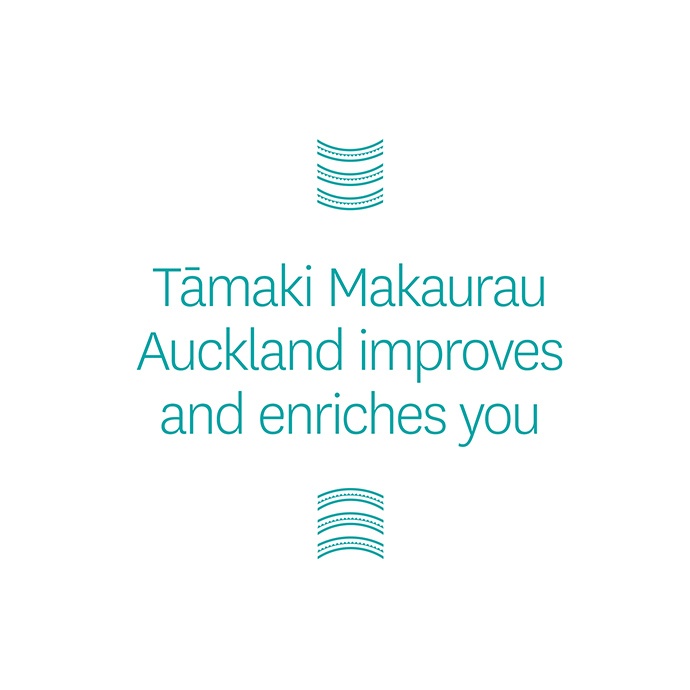 Hā
Essence
Our essence is the heart and soul of our brand. It's not a tagline or slogan, but a sentiment to underpin our communications: Auckland is a place that makes a positive impact.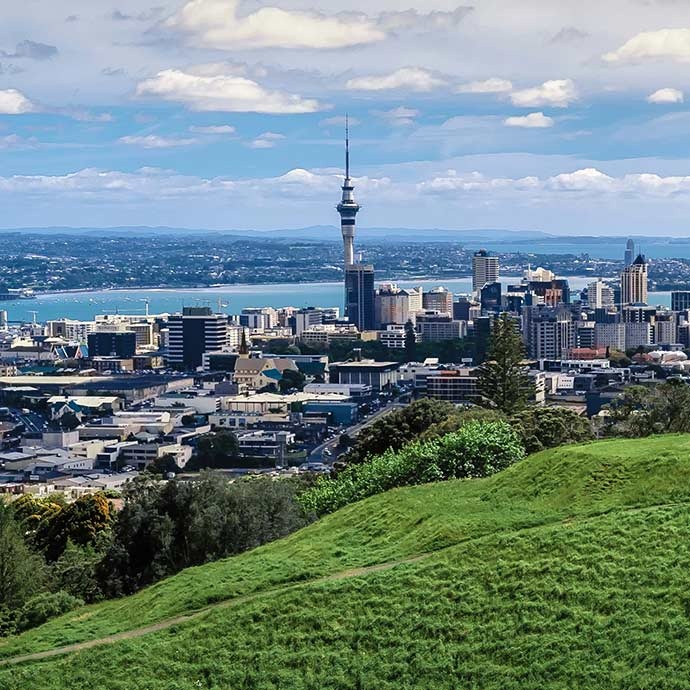 Tauākī pītau ira ā-wāhi
Place DNATM statement
See how our attributes, personality traits, and essence combine to create Auckland's Place DNATM statement.
AUCKLAND'S BRAND THEMES
In city marketing, themes help people tell the stories that are most closely aligned with the city's Place DNATM. By aligning our communications around these themes, we tell an authentic and consistent story in a way that people can connect with emotionally.
He whaitua whai wairuatanga
Region of Wairuatanga
Māori values
Life essence
Tāmaki Makaurau Auckland is home to a living, vibrant indigenous culture. Māori culture is alive through the language, tikanga (protocols) and values that are practised and seen in our communities. The mauri (spirit) of this city lies deep within its core.
He tōpūtanga ao
Collective worlds
Bicultural
Multicultural
Unity in diversity
With one in three residents born overseas, Auckland is both quintessentially Kiwi and surprisingly global. One city with many worlds, where we embrace diversity and anyone can make themselves at home.
He wāhi whakakaupapa
Playground for ideas
Inspiration and innovation
Young and welcoming
Good growth
A playground where early adopters and forward-thinkers can experiment with new businesses, met by our youthful spirit and will-do attitude. We place people, nature and quality of life before growth at any cost.
He whakamarutanga ā-tāone
Urban oasis
Balance
Quality of life
Restorative city
A restorative urban oasis where the work and life balance easily. Auckland offers the best of both worlds for our residents and visitors: the opportunities of a vibrant city, surrounded by spectacular nature.
FIND OUT MORE
View and download the Tāmaki Makaurau He Aratohu Auckland Playbook for more on Auckland's place brand.